Wielding Data to Fight Freeway Expansions in Toledo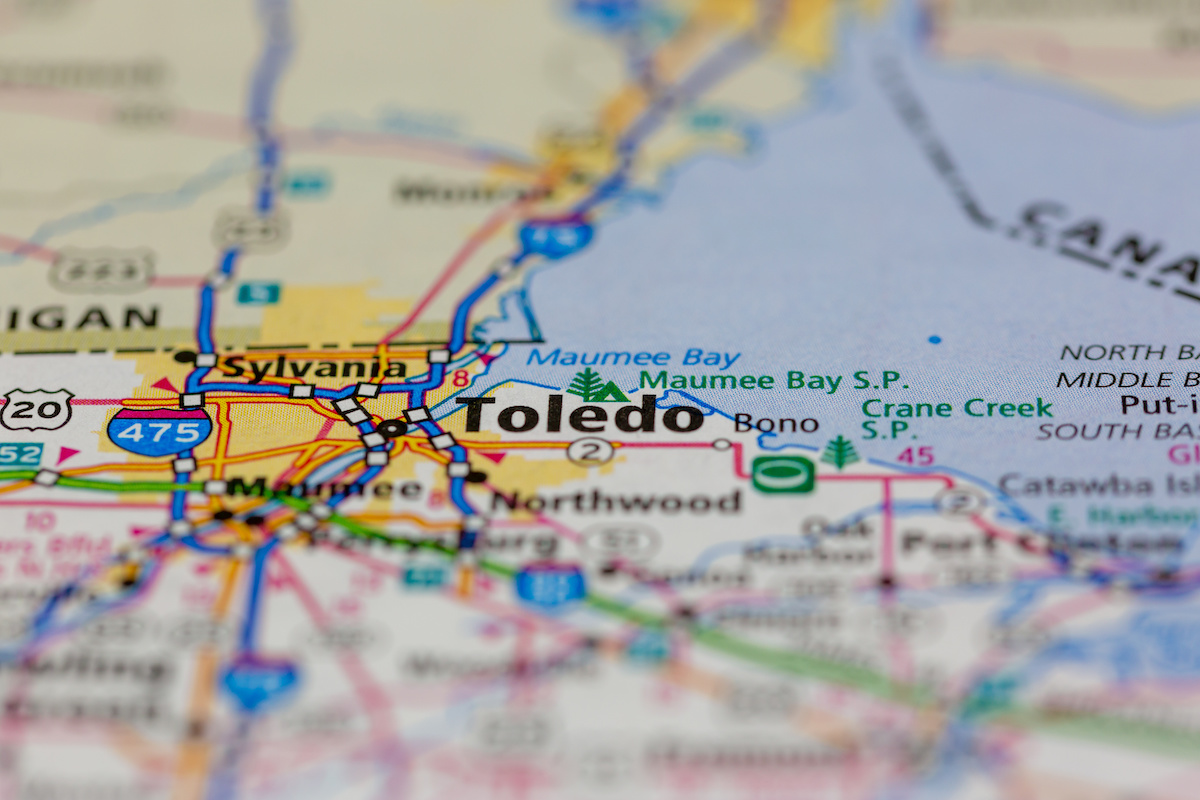 A group of resident advocates is challenging the Ohio Department of Transportation's arguments in favor of a proposed interstate widening.
Residents in Toledo, Ohio are using data from the Ohio Department of Transportation (ODOT) to counter the department's own narrative about its freeway expansion projects, reports Asia  Mieleszko in Strong Towns.
When it comes to ODOT's assertion that a proposed widening of Interstate 475 in Toledo is necessary for "traffic congestion reduction," a group calling itself I-475 Neighbors Coalition argues that "In a national ranking of truck bottlenecks, the segment up for expansion sits at 7,608th place in the westbound lane and at 8,664th in the eastbound lane," with just over one minute of time added to peak-hour trips due to congestion.
Local advocates are also using research on the phenomenon of induced demand to counter the agency's assertions that expanding the freeway would reduce congestion at all. "Additionally, the costs—displacement of longtime residents, destruction of natural areas, deepening of car dependency—far outweigh the projected benefits," going against the department's stated commitment to the goals of Reconnecting Communities.
sources:
1- melk360.com ,Wielding Data to Fight Freeway Expansions in Toledo ,2023-10-25 15:00:00
2- https://www.planetizen.com/news/2023/10/126107-wielding-data-fight-freeway-expansions-toledo?rand=493