Tent Encampments: Will the Legal Restraint be Lifted?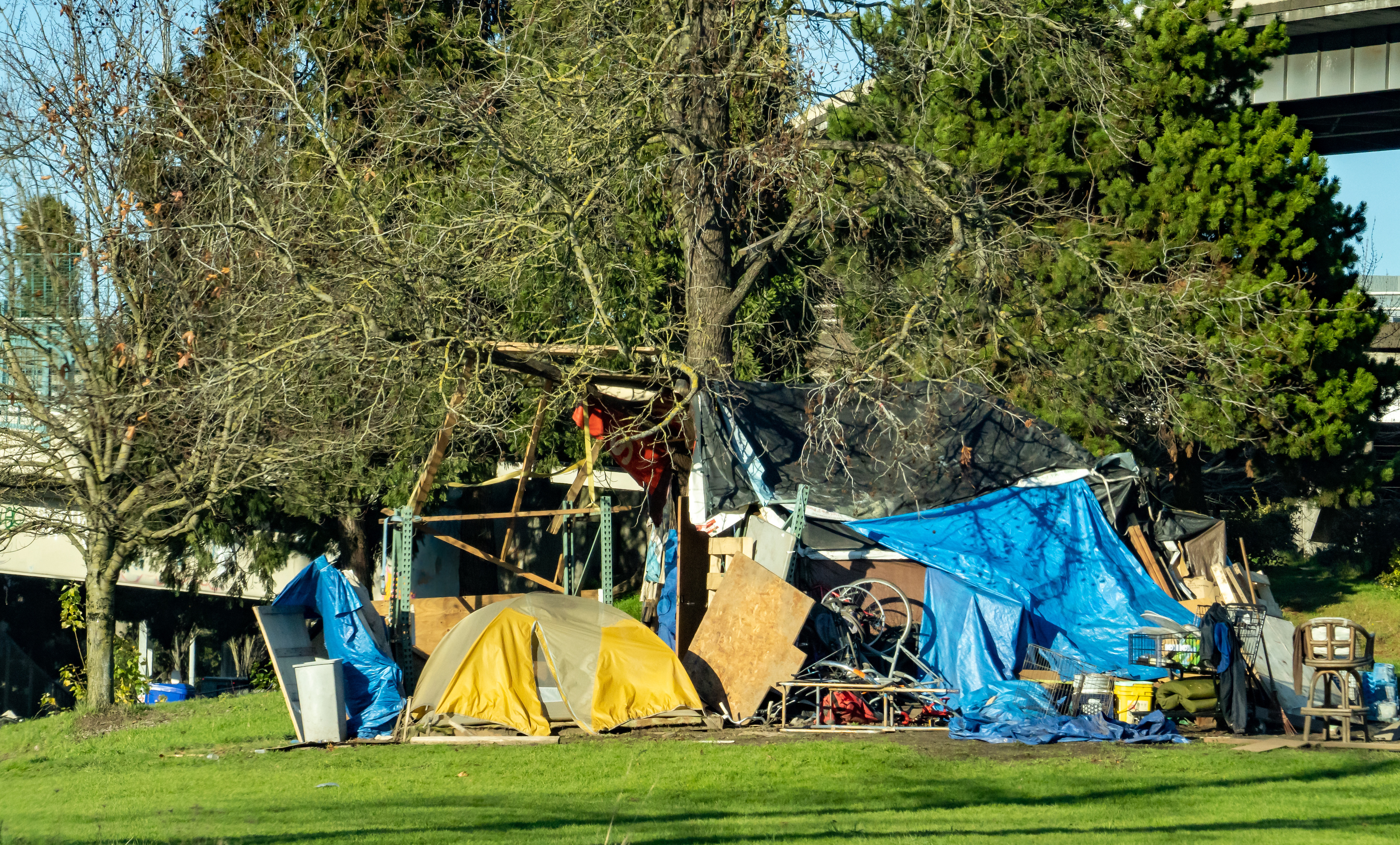 A controversial U.S. Ninth Circuit Court of Appeals ruling in 2018 that has hindered the ability of western cities to clear tent encampments on public spaces will likely be revisited and overturned by the Supreme Court, predicts a popular CNN host.
In a 44-second video on TikTok, Michael Smerconish, an attorney, law professor, and daily radio and Saturday morning CNN host, explains why he believes that a controversial 2018 court ruling, Martin v. City of Boise, will be reconsidered by the Supreme Court as a result of a July 5 decision by the Ninth Circuit Court of Appeals in a case originating in Grants Pass, Oregon.
"The next battleground for the Supreme Court – homelessness," predicts Smerconish, based on the opinions  expressed by conservative judges in the nation's largest appellate court with 29 active judgeships whose rulings apply to seven western states, Alaska, Hawaii, and two Pacific territories.
Jane Vaughan of Oregon Public Broadcasting (OPB) reported on July 6 on the latest but possibly not final outcome of Gloria Johnson, et al v. City Of Grants Pass.
Wednesday's ruling stems from a decision in July 2020, when a court in Medford decided that Grants Pass's ordinances regulating homelessness were unconstitutional, due to what they considered cruel and unusual punishment and excessive fines.

The city appealed that decision to the 9th Circuit Court, which upheld it last year in a three-judge panel. Grants Pass then requested that all the judges on the 9th Circuit Court hear the case, but on Wednesday, they voted not to.
"Elections have consequences," stated Smerconish in his short video on the July 5th decision of what "used to be a very liberal court," referring to the judicial composition of the Ninth Circuit. "Donald Trump got 10 picks," but not enough to tilt the outcome on the the request by Grants Pass for an en banc hearing.
Dystopian portrait of West Coast cities?
Kevin Rector, a legal affairs reporter for the Los Angeles Times who covers the Ninth Circuit, reported on July 6 on the minority opinion expressed in the decision.
Some of the most powerful conservative judges in the United States took collective aim Wednesday at the idea that homeless people with nowhere else to go have a right to sleep in public, excoriating their liberal colleagues for ruling as much.

In their responses, the court's conservative wing painted a dystopian portrait of an American West deprived of its public spaces and under siege by an overwhelming epidemic of homelessness.
Daniel Bress, a Trump appointee, wrote one of several dissenting opinions reported by Rector. He was joined by 11 other conservative judges.
Bress wrote that "the most pressing problems plaguing big-city America" were in plain view from the windows of the 9th Circuit's courthouse in San Francisco.

"Homelessness, drug addiction, barely concealed narcotics dealing, severe mental health impairment, the post-COVID hollowing out of our business districts."
"Grants Pass says it plans to appeal this week's decision to the U.S. Supreme Court," adds Vaughan of OPB.
"From the local court, we went to the 9th Circuit Court. And now we're looking at asking the Supreme Court to take a look at the 9th Circuit court's ruling," said Grants Pass City Manager Aaron Cubic.
Los Angeles Times columnist LZ  Granderson expresses a contrary viewpoint in his July 8 column, supporting the original 2018 Martin V. Boise ruling."
Surely the law must protect individuals whose only "crime" is having no place to sleep.
Smerconish predicts that the case will indeed be heard by the Supreme Court and that "the conservative justices see it differently."
"This is an urgent crisis," Theane Evangelis, lawyer for Grants Pass, Oregon, tells Smerconish on July 8 on CNN. "This case is about giving cities the tools they need to solve it," referring to homelessness.
Planetizen coverage of Martin v. City of Boise includes:
sources:
1- melk360.com ,Tent Encampments: Will the Legal Restraint be Lifted? ,2023-07-17 12:00:00
2- https://www.planetizen.com/news/2023/07/124557-tent-encampments-will-legal-restraint-be-lifted?rand=493