Strategic Investment Plan for an Area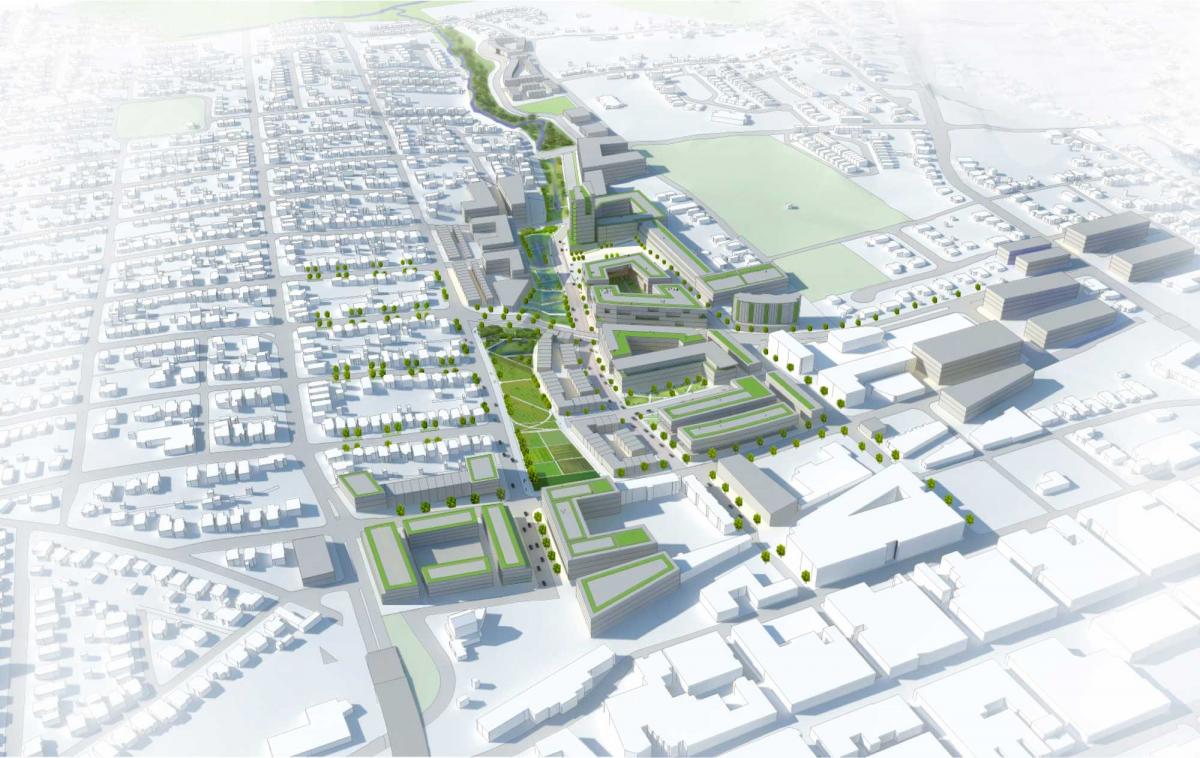 Strategic Area Investment Plan

Summary :
The Strategic Area Investment Plan in Charlottesville, Virginia, aims to transform a former industrial area into a mixed-use, mixed-income urban space while maintaining its riparian roots. The plan includes a 12-acre linear ecological park with new stormwater systems and civic spaces for community interaction. New mixed-use neighborhoods blend former industrial and public housing sites with adjacent neighborhoods and improve transportation options. The plan caters for the creation of 338 units of affordable housing and 1,000 new market-rate homes. The plan emphasizes sustainable practices and transportation diversity, with a focus on walking and cycling. Community engagement informed the plan, with input from diverse groups such as local business owners, historians, architects, and city officials.
Description :
Charlottesville's Strategic Area Investment Plan guides the redevelopment of a former industrial stream valley into a mixed-income, mixed-use urban area that remains connected to its riparian roots.
A 12-acre linear ecological park incorporates new stormwater systems while creating multifunctional community open spaces. The plan showcases sustainable best practices as it creates civic spaces for informal gathering and community interaction.
New mixed-use, mixed-income neighborhoods reweave former industrial and public housing sites with the adjacent neighborhoods and reconnect the area's pedestrian, bicycle, and street grid system. Proposed mixed-use buildings provide opportunities for live/work spaces and increased access to service retail. The project is governed overall by a form-based code.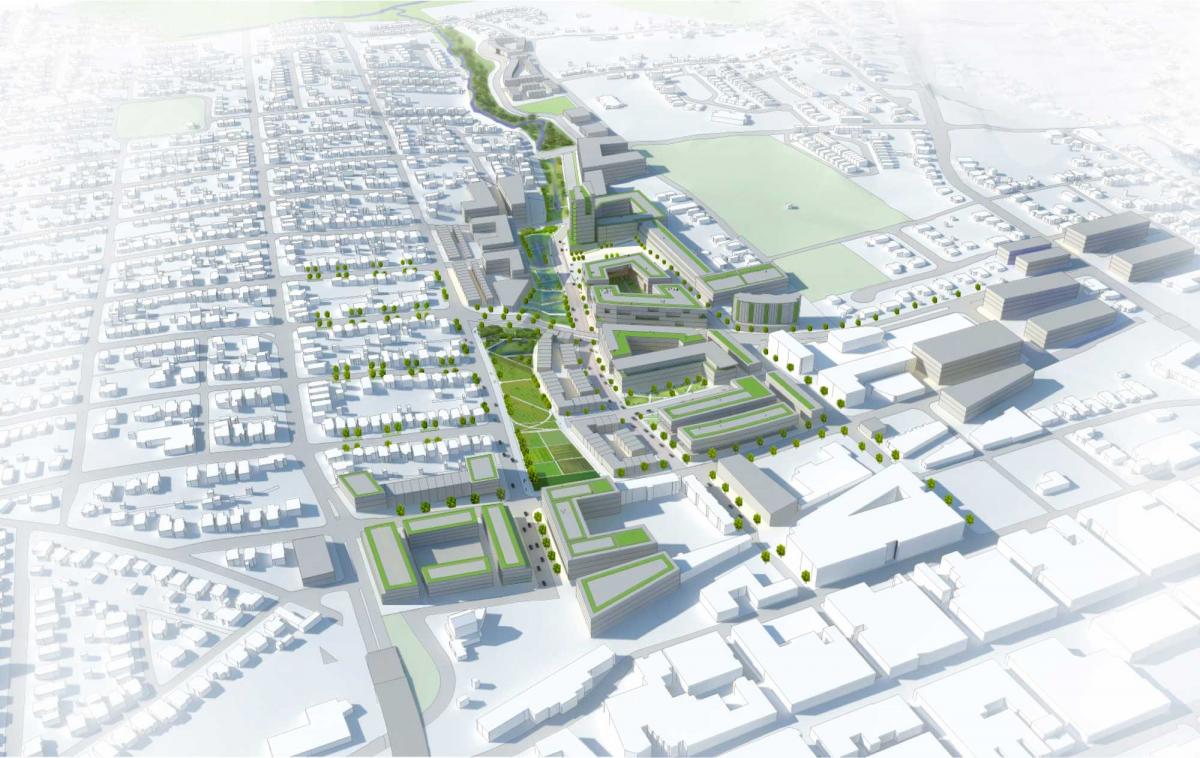 The catalyst for the plan was the need to revitalize an aging 150-unit affordable housing project called Friendship Court. The new vision calls for 338 units of affordable housing and a thousand new market-rate homes. Extensive community engagement including community and public housing residents, local business owners, community leaders, historians, youth and religious leaders, property owners, developers, school officials, transportation planners, city staff, and elected and appointed city commissions informed the plan.
"These recommendations will improve the quality of the built environment and the quality of life for our residents," says former Charlottesville Mayor Satyendra Singh Huja.
A special feature of the plan is its attention to sustainability and transportation diversity. Biofiltration landscapes combine to allow for phased daylighting and the restoration of the stream. Adjacent passive and recreational park space connects to the proposed linear park. In addition to the creation of new streets through superblocks, streetscape and intersection design standards encourage walking and bicycling in the project area.
The plan revolves around a framework of three design concepts: An ecological corridor; a retail, economic, and community services connector; and diverse, equitable mixed-income neighborhoods.
"I believe equitable development is the next big frontier for both smart growth and urbanism (old and new)," says Kathleen Galvin, architect and city council member. "We have to show that we can maintain diverse communities and economies whenever and wherever we repair our cities to be healthier and more walkable."
Project Details
Strategic Area Investment Plan Charlottesville, Virginia

Year
2013 (Completed)
Characteristics
Housing
Master Plan
Charter Award
Charter Award
Charter Award
sources:
1- melk360.com ,Strategic Area Investment Plan ,2018-07-24 19:16:19
2- https://www.cnu.org/what-we-do/build-great-places/strategic-area-investment-plan?rand=53