Modern city planning relies heavily on urban design. Rapid urbanisation has led to a rise in the complexity of city life, necessitating the creation of plans and policies to better regulate the interdependencies between people and places. Thesis projects in urban design provide students with a rare chance to participate in this process, allowing them to investigate novel approaches to resolving urban issues and expanding the bounds of conventional design practise.
An urban design thesis project calls for intensive study, critical thinking, and originality. Students face many obstacles on the road to writing a strong thesis, from choosing a topic to delivering a presentation. In this article, we'll lay out a complete guide for students who want to write a thesis on urban design.
The first crucial step in writing an urban design thesis is choosing a topic. There are many different areas you might take your research in the large topic of urban design. It's critical to pick a subject that complements your interests and expertise while tackling a pressing urban issue.
The first thing to consider when selecting a topic is your passion for a particular aspect of urban design. Do you find yourself drawn to sustainability, transportation, public spaces, or housing? Identifying your interests will help you narrow down your focus and identify areas that you'd like to explore further.
The viability of your issue must also be taken into account. This entails determining if there is sufficient prior study or data on which you can base your work. It's also critical to consider whether you'll have access to the data and tools you need to successfully finish your research.
It's crucial to do a preliminary study to find any knowledge gaps before assessing viability. Seek out chances to advance the field by putting out fresh hypotheses, methods, or design concepts that tackle urban issues.
It's also beneficial to think about your topic's larger perspective. How does your subject relate to the broader debate over urban design? Exist any current issues or discussions on the subject? You can find research gaps and gain a more complex understanding of the urban issue you're tackling by situating your research within the larger framework of urban design.
Furthermore, it's critical to think about how your topic will be used in real-world situations. Will the applications of your research and design be applicable in the actual world? You may make sure that your work has relevance and impact outside of the academic world by taking into account the practical ramifications of your research.
Developing a Research Question
Making a research question that will direct your entire project is the following stage after choosing a topic for your urban design thesis. Your study objectives should be supported with a clear, quantifiable research question. It ought to provide your research and design efforts a distinct focus.
When creating a research topic, start by thinking about the issue you hope to resolve. What is the problem you're trying to solve, and why is it important? What underlies this issue's root causes? Your focus will be more focused and you'll be able to spot places that need more research if you can identify the issue.
Next, consider the stakeholders involved. Who are the groups or individuals impacted by the urban problem you're addressing? It's crucial to understand the perspectives and needs of all stakeholders to develop effective and inclusive design solutions.
It's also essential to take into account the methods already in use to solve the issue. What are the current approaches or tactics being employed to deal with the problem? What are their advantages and disadvantages? You can create original answers to urban challenges by determining the gaps in existing research or design thinking.
To ensure that your research question is specific and measurable, it's essential to frame it in a way that can be answered through data collection and analysis. This means avoiding vague or broad questions and instead focusing on specific research objectives.
The emphasis and methodology of your thesis should be succinctly and clearly summarised in your research question. It ought to highlight the importance of the urban issue you're tackling and the ground-breaking fixes you're suggesting.
Consider the following when developing your research question:
What is the problem you're trying to solve?
Who are the stakeholders involved?
What are the existing approaches to addressing this problem?
What are the gaps in current research or design thinking?
Your research question should provide a clear and concise summary of your thesis's focus and approach.
With your topic and research question established, the next step is to conduct research. Urban design theses require a combination of qualitative and quantitative research, including site analysis, literature reviews, and case studies.
Site analysis is a crucial component of urban design research. It involves observing and documenting the physical, social, and cultural features of the site you're studying. This information will inform your design decisions and help you understand the site's potential.
Literature reviews and case studies provide context for your research question. They allow you to explore existing research and design strategies related to your topic, identifying gaps in current thinking and potential solutions.
UDL Thesis Publication 2023
Curating the best thesis Globally !
The designing solutions or proposed strategies is the last part of an urban design thesis. To answer your research question and resolve the issue you've identified, you'll do further study and draw up a set of design solutions. In consideration of the site's physical and sociological conditions, the proposed solutions should be creative, doable, and applicable.
Drawings, diagrams, and models should all be part of your presentation of your design solutions. It's crucial to articulate your design goals and the nature of the problem you're trying to solve in a way that makes the case for your proposed solutions.
A key part of an urban design thesis is creating the final presentation. It's a chance to highlight the importance of your research, offer creative design solutions, and show that you understand the subject thoroughly. Consider the following to make your presentation compelling, educational, and engaging:
Use clear and concise language:
Your presentation should be easy to understand, even for those who are not familiar with your research or urban design concepts. Use clear and concise language, avoid technical jargon, and explain any complex ideas in simple terms.
Focus on the most important aspects of your research and design process:
Your presentation should focus on the most critical aspects of your thesis, including the problem you're addressing, your research question, your research methodology, and your design solutions. It's important to be selective and highlight only the most significant findings and insights to ensure that your audience stays engaged.
Include visual aids to improve your presentation:
Diagrams, maps, photographs, and sketches can be used to show design ideas and increase the impact of your speech. Visuals should be used sparingly and deliberately, enhancing rather than detracting from your message.
Practice your presentation several times:
You should rehearse your presentation multiple times to make sure you are familiar with the content. You can get more at ease with your subject matter, lessen anxiety, and ensure that you can deliver your presentation easily and confidently by practising it multiple times. To get feedback and enhance your delivery, think about practising in front of a mirror or with friends or family.
Making a presentation engaging for your audience is essential. Encourage questions, offer chances for discussion, and be open to criticism. You can improve your thoughts, learn new information, and eventually reinforce your thesis by involving your audience.
Urban design theses give students a special chance to actually change the urban landscape. Students can undertake in-depth study and produce workable answers to critical urban problems by choosing a pertinent and practicable topic and formulating a clear research question.
It's crucial to stay focused and methodical throughout the thesis-writing process. Successful urban design theses must incorporate extensive research, data analysis, and consideration of stakeholders' demands.
To sum up, writing an urban design thesis demands commitment, ingenuity, and a desire to improve urban surroundings. Students can affect change in the urban design industry by embracing the difficulties and chances given by this process.
UDL Thesis Publication 2023
Curating the best thesis Globally !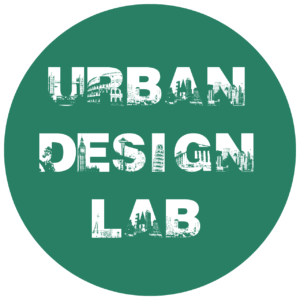 This is the admin account of Urban Design Lab. This account publishes articles written by team members, contributions from guest writers, and other occasional submissions. Please feel free to contact us if you have any questions or comments.