The UNESCO World Heritage List includes places of great universal value that are considered to be world heritage sites. The most significant and priceless cultural and natural riches on earth are represented by these locations. The preservation of these locations for upcoming generations is essential because of their significance to humanity.
Urban design is essential for maintaining World Heritage Sites. A city that is thoughtfully planned can enhance a location's cultural and historical significance, whereas one that is poorly planned can permanently diminish it. This article examines the value of urban design in protecting World Heritage Sites and offers suggestions for how urban planning might be used to safeguard and improve these locations.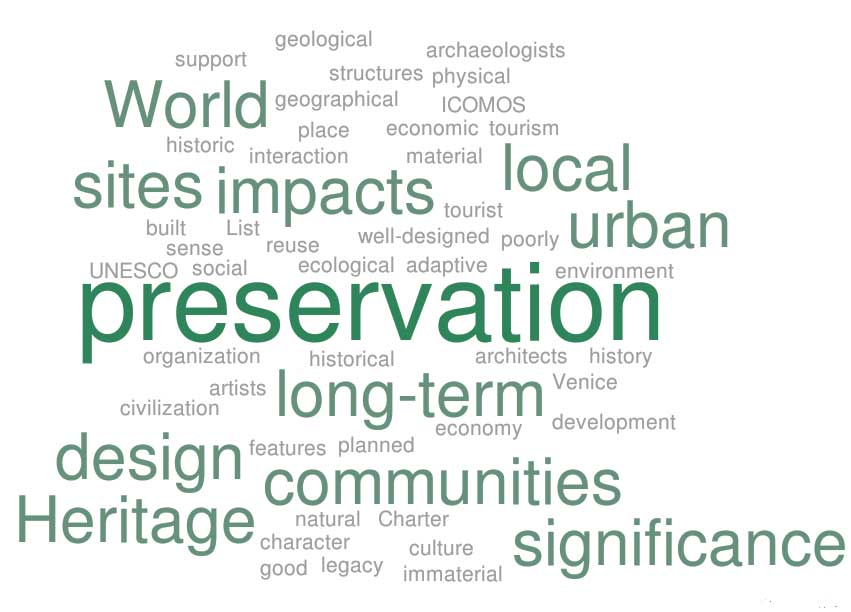 History of World Heritage Day
The History of World Heritage Day dates back to 1982 when the International Council for Monuments and Sites (ICOMOS) was established. The organization was founded on the principles laid out in the Venice Charter to protect and value cultural monuments and sites. Its members comprise architects, engineers, civil engineers, geographers, archaeologists, and artists who are committed to preserving some of the most beautiful sites in the world for future generations. Over the years, the organization has grown to include more than 10,000 members from 150 countries, including representatives from institutions, international scientific committees, and national committees. Together, they work to identify new sites and ensure that all significant cultural monuments are added to the watch list.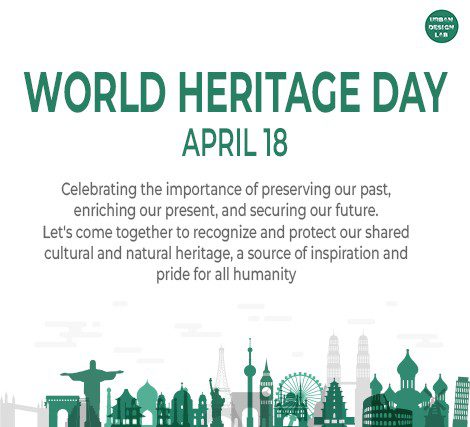 There are currently 869 cultural, 213 natural, and 72 mixed World Heritage Sites spread over 167 nations. Each year, these locations draw millions of visitors, which has a substantial positive impact on the local economy.
To ensure that World Heritage Sites are valuable to future generations, preservation is essential. A well-designed city can increase a site's cultural and historical worth, hence urban design is important to this preservation.
Introduction to World Heritage Sites
World Heritage Sites are places of great universal value that are both natural and cultural and have been added to the UNESCO World Heritage List. These locations are regarded as the most important and priceless cultural and natural riches in the entire globe.
The United Nations Educational, Scientific, and Cultural Organisation (UNESCO) established the World Heritage List in 1972 to identify and save significant cultural and natural sites throughout the world. A site must satisfy at least one of the ten selection criteria, which include remarkable beauty, exceptional cultural or ecological significance, and distinctive geological features, in order to be included on the list.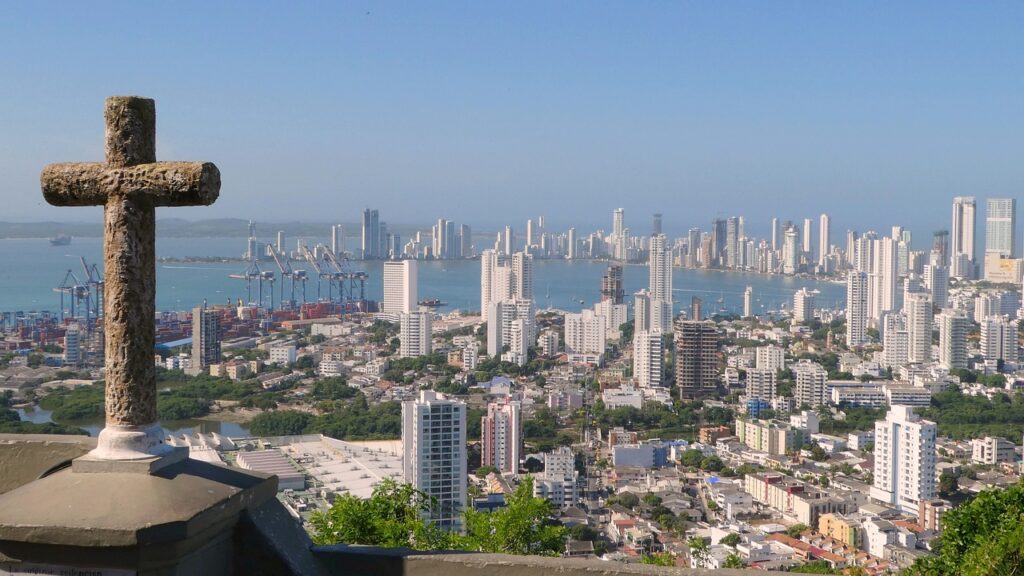 Urban Design and Its Impact on World Heritage Sites
The physical and geographical organization of cities and their built environment is referred to as urban design. It is essential to the preservation of World Heritage Sites because a properly planned city can enhance a location's cultural and historical significance while a poorly planned one might permanently harm it.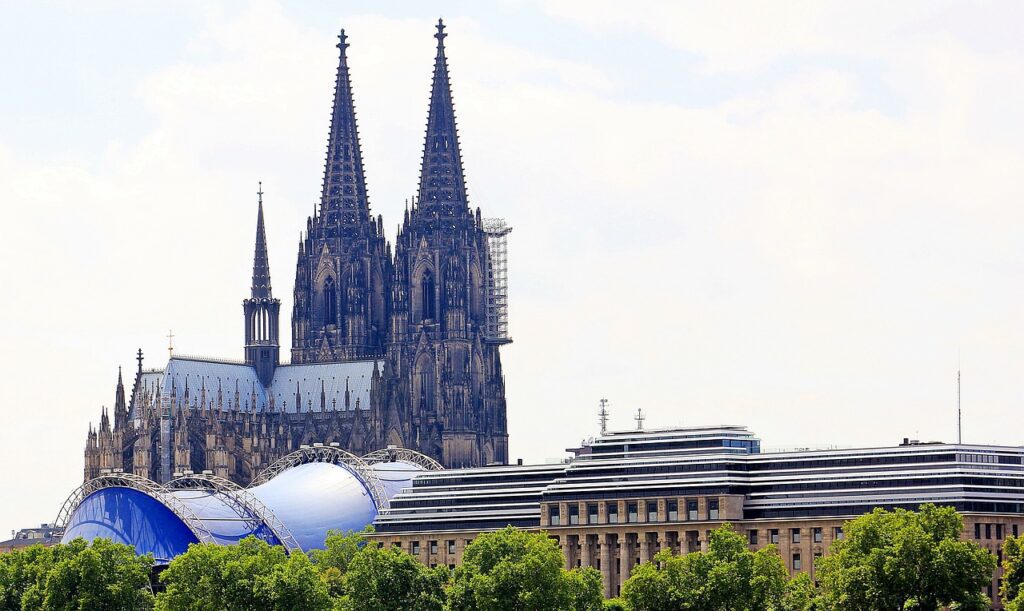 Benefits of Effective Urban Design for World Heritage Sites
An effective urban design develops a harmonious interaction between the built environment and the natural environment by taking into account the special qualities of a site and its surroundings. It can heighten the sense of place, improving the site's appeal and friendliness to visitors.
Negative Impacts of Poor Urban Design on World Heritage Sites

Poor urban planning, on the other side, can harm World Heritage Sites. It may result in the obliteration of major cultural and natural aspects, the loss of historic buildings and structures, and the reduction in the site's overall worth.
Social and Economic Impacts of Urban Design on World Heritage Sites

A World Heritage Site's social and economic dimensions can be impacted by urban design as well. Poorly built cities can result in social and economic difficulties while well-designed ones can open up prospects for economic growth and tourism.
Prioritizing Effective Urban Design for World Heritage Site Preservation

Prioritising effective urban design is crucial for maintaining World Heritage Sites. This entails collaborating with neighbourhood groups, architects, planners, and other interested parties to make sure that the city's design takes into account the special qualities of the location and its surroundings. Additionally, it entails encouraging sustainable development methods that give the site's long-term preservation first priority.
Good Urban Design for World Heritage Site Preservation

The preservation of World Heritage Sites depends on good urban design. It can increase a location's cultural and historical significance while fostering tourism and sustainable economic growth. We can make sure that these locations continue to have significance for future generations by emphasising effective urban design.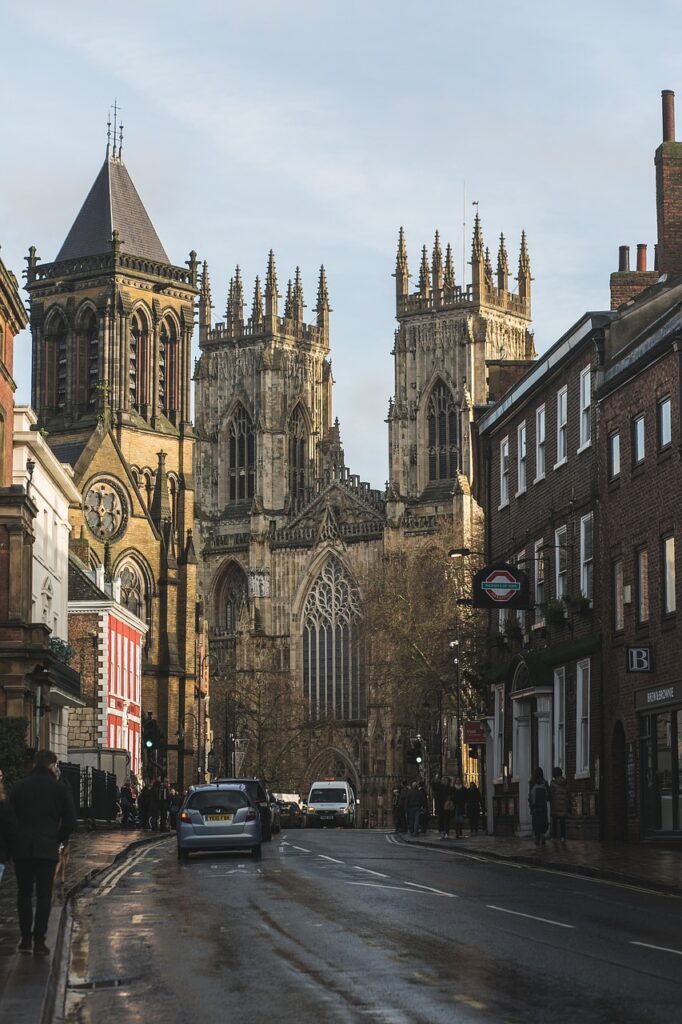 The Benefits of Preserving World Heritage Sites
Humans largely depend on the past to comprehend the present and determine the course of the future. What makes us who we are as a civilization is our culture and history, which are passed down to us through tales, fables, and historical events. Therefore, it is crucial to save our legacy since it gives a place, area, or community character, originality, and a sense of identity.
Preservation of our legacy, both material and immaterial, benefits many facets of how a community grows. First of all, it has been shown to help local economies, particularly those that rely on tourists. World Heritage Sites are frequently well-liked tourist sites, and the local communities benefit financially from their preservation.
Furthermore, a well-kept heritage site may continue to draw in outside investment and support existing enterprises across a variety of industries, not just tourism. As it encourages the preservation of historic structures while generating new uses for them, adaptive reuse of historical buildings is also crucial to developing sustainable communities.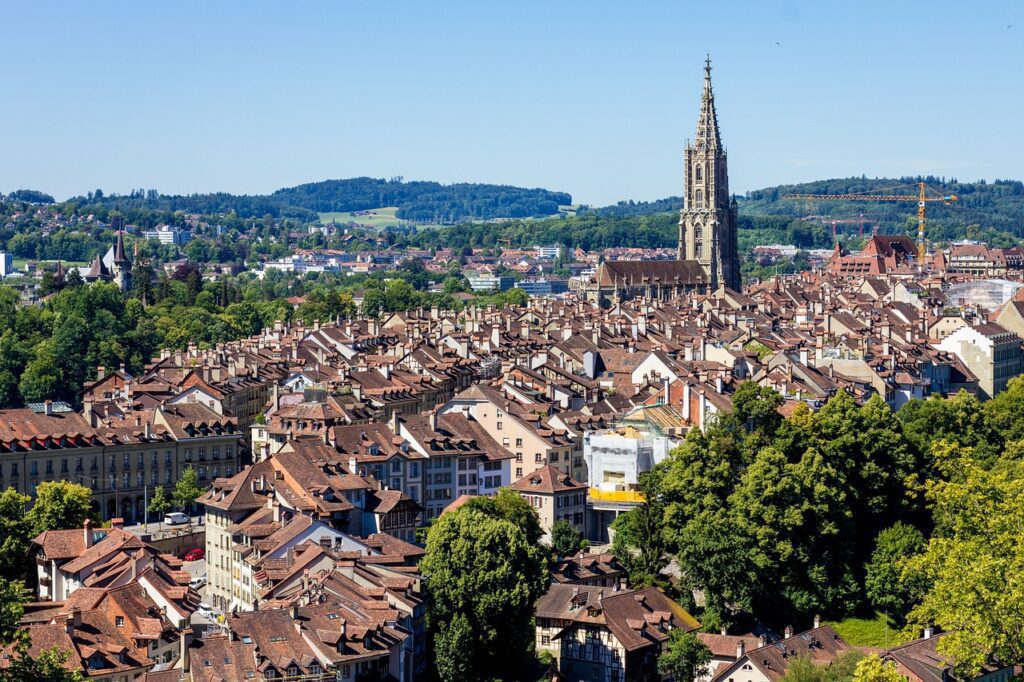 Social Inclusion
Moreover, heritage site preservation might promote greater social inclusion. People of all ages and backgrounds have the chance to interact, learn from one another, and share their experiences at heritage sites. Building healthy, cohesive communities requires a spirit of inclusivity.
Educational Resource
For people of all ages, historical sites are a great educational resource. They provide a rare chance to learn about our past, present, and culture, as well as how they have influenced it. We can give future generations access to these resources and help them gain a better understanding of their own identities and places in the world by safeguarding heritage sites.
Climate Change Mitigation
Last but not least, World Heritage sites have the ability to reduce climate change and adapt to it by utilising ecosystem services like water and climate regulation and carbon deposited in global forest sites. In order to lessen the effects of climate change, these sites can be preserved.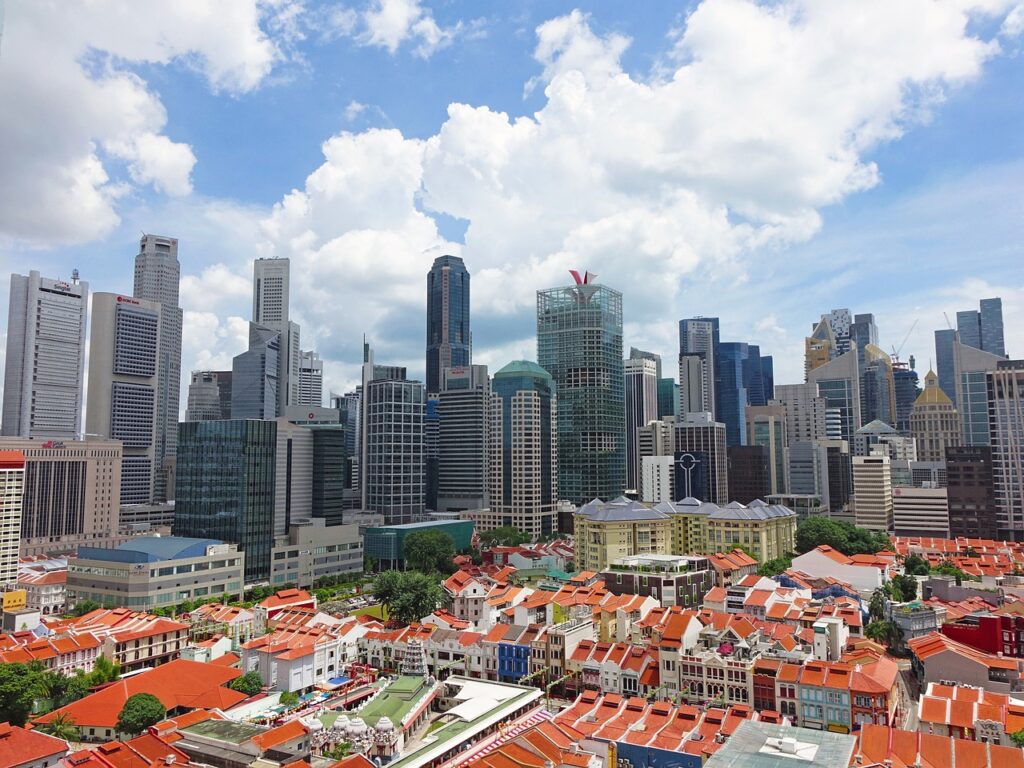 The Role of Community Engagement in Preserving World Heritage Sites
Community engagement plays a crucial role in preserving world heritage sites by involving local communities in the decision-making process and raising awareness about the cultural and historical significance of these sites.
The participation of local communities in the preservation and maintenance of world heritage sites can lead to sustainable development, as it creates a sense of ownership and responsibility towards these sites, promoting their long-term protection.
Community engagement also ensures that the needs and perspectives of local residents are taken into account when making decisions about the management and use of world heritage sites, helping to avoid conflicts and promote cooperation.
Education and outreach initiatives that involve local communities can help to build capacity and skills in the area of heritage preservation, empowering individuals to take an active role in the preservation of their cultural heritage.
In addition to the benefits for heritage preservation, community engagement can also contribute to the economic development of local communities, by promoting cultural tourism and creating opportunities for small businesses and entrepreneurs.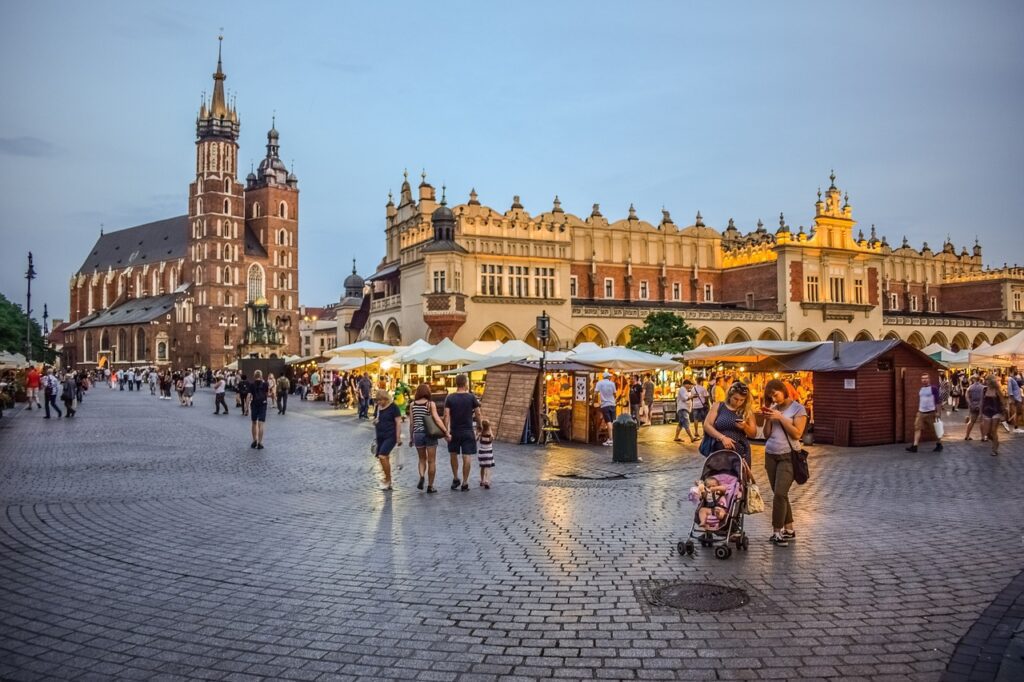 In conclusion, the relevance of urban design in protecting World Heritage Sites cannot be overstated. Urban designers may do a better job of preserving and celebrating these places by taking into account their individual cultural and historical significance. Urban designing can preserve the unique character of our cultural heritage through the adaptive reuse of historic structures, greater social inclusion, economic benefits, and educational opportunities. It can help with both climate change mitigation and adaptation by making use of the environmental benefits these locations offer. It is our responsibility to recognize and safeguard our cultural heritage for future generations, and urban design is a critical tool in achieving this goal.
UDL Thesis Publication 2023
Curating the best thesis Globally !