Public Restroom Pilot Launched at Three LA Train Stations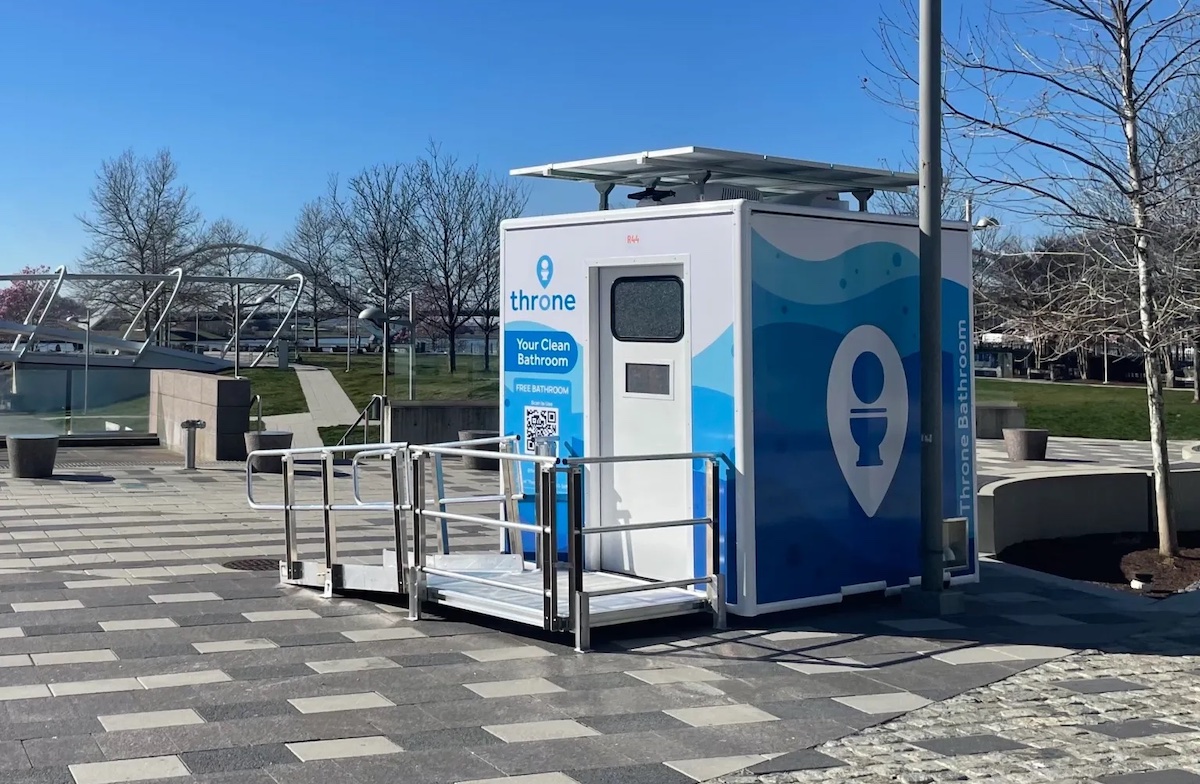 The city's transit stations are notoriously devoid of restrooms, shade, and other amenities while riders face long waits.
In response to consistent complaints about the lack of restroom facilities at Los Angeles public transit stations, a six-month pilot program in Los Angeles is "testing three portable, self-contained bathroom units last week at Metro's busiest train stations: Westlake/MacArthur Park on the B (Red)/D (Purple) Lines; Willowbrook/ Rosa Parks on the A (Blue)/C (Green) Lines; and the Norwalk station on the C Line." Steve Scauzillo of The Whittier Daily News reports on the story in an article published in Mass Transit.
The program was proposed by Throne, a Washington, D.C.-based portable bathroom producer whose system "only allows access via a cell phone to unlock the door. And there's a 10-minute time limit on using the facility." This will presumably bar people without access to cell phones.
As Scauzillo points out and Planetizen covered previously, "The shortage of public restrooms in the United States is acute. According to the Public Restroom Index, the U.S. has eight per 100,000 people. That is tied with Botswana."
Transit agencies cite "cost and misuse" as top reasons for not providing bathrooms. According to Throne co-founder Jessica Heizelman, "Throne gets around the cost of hooking pipes to water and sewer lines by making its bathrooms self-contained. They have their own water and sewer tanks. And power comes from solar panels."
According to Metro's The Source, "Toilets will generally be open 6 a.m. to 9 p.m. seven days a week." Metro adds, "We expect to learn much from the pilot, specifically how the public toilets perform, the demand for them and public acceptance. The findings will help guide us when it comes to public restrooms in the future."
sources:
1- melk360.com ,Public Restroom Pilot Launched at Three LA Train Stations ,2023-10-26 17:00:00
2- https://www.planetizen.com/news/2023/10/126139-public-restroom-pilot-launched-three-la-train-stations?rand=493