New Riverfront Promenade Opens in Detroit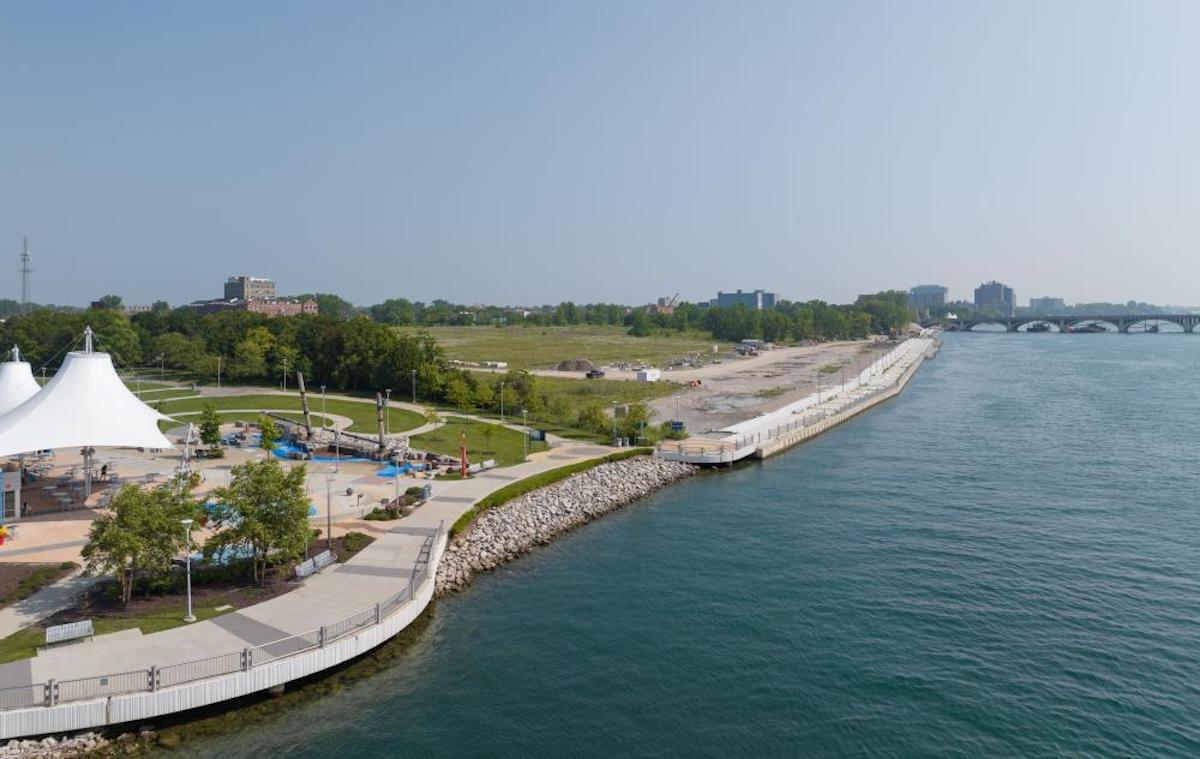 The East Riverfront now provides 3.5 miles of contiguous parks and trails on the formerly industrial waterfront.
A newly opened half-mile segment of Detroit's Riverwalk completes a 3.5-mile long project decades in the making that reimagines the formerly inaccessible, industrial riverfront as a public network of parks and trails. Writing in Urbanize Detroit, Robin Runyan describes the project, which connects Mt. Elliott Park to Gabriel Richard Park.
The new segment, the Uniroyal Promenade, includes the site of a defunct Uniroyal factory and cost $11 million to build. "The site needed extensive remediation, and the Conservancy worked with  the City of Detroit, the Michigan Department of Transportation, and the Environmental Protection Agency on the project."
Runyan adds, "In the future, the Riverwalk is expected to run 5.5 miles, all the way to the Ambassador Bridge."
sources:
1- melk360.com ,New Riverfront Promenade Opens in Detroit ,2023-10-26 15:00:00
2- https://www.planetizen.com/news/2023/10/126128-new-riverfront-promenade-opens-detroit?rand=493