Montana Approves Extensive Legislative Proposal to Revoke 'Zoning similar to California'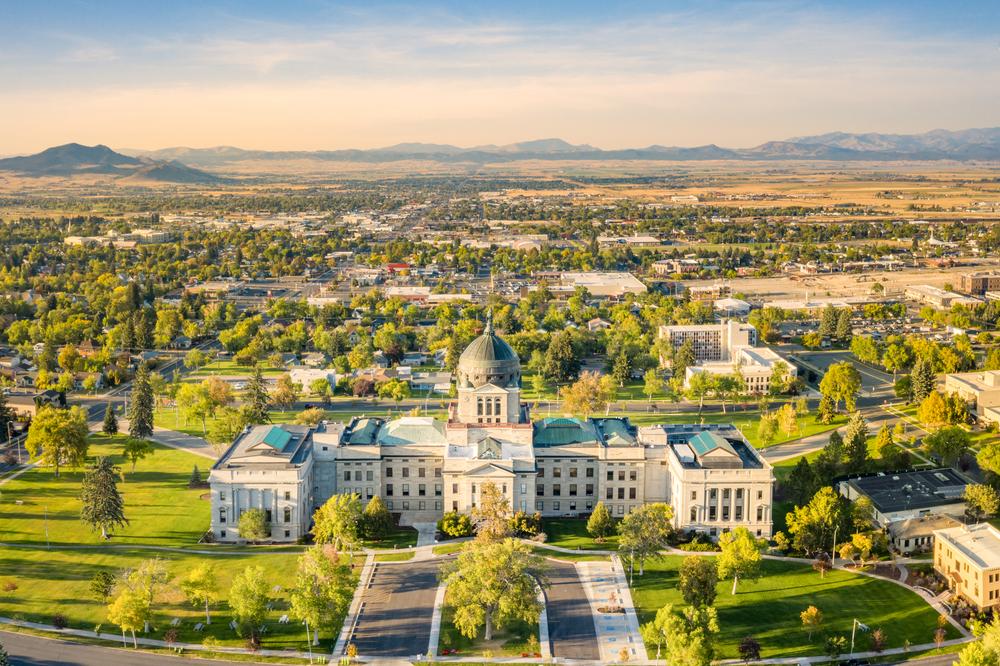 Montana Passes Sweeping Legislative Package to Rescind 'California-Style-Zoning'

Summary :
The Montana State Legislature has approved a package of zoning reform bills, modelled on those passed by West Coast states including California. The bills include providing landowners with the right to build middle-density starter homes in urban areas, allowing multi-family housing and mixed-use development in commercial zones, permitting the construction of duplexes and requiring cities to create land-use plans for growth. Legislators are also expected to approve a bill making accessory dwelling units legal. Advocates have rejected suggestions the reforms represent California-style zoning, while some see the moves as an attempt to boost housing affordability in the state.
Description :
The Montana State Legislature recently approved a package of zoning reform bills modeled closely on bills approved in West Coast states, including the state of California, in recent years.
The Montana State Legislature on Thursday approved three large pro-development bills, including statewide zoning reforms that "broadly [restore] the right of landowners to build middle density starter homes like duplexes and triplexes in existing urban areas." Kendall Cotton, the president and CEO of Frontier Montana, broke the news of the legislative accomplishment on Twitter on Thursday evening. More pro-development legislation is expected for approval soon.
To describe the substance of the three bills approved last week, Relman writes the following summary: "Senate Bill 245 will allow multi-family housing and mixed-use development in urban commercial zones that previously only allowed office and retail space and parking. Senate Bill 323 will allow duplexes to be built in cities. And SB 406 will prevent local authorities from creating stricter zoning laws than the state's."
More specifically regarding SB 323, Relman writes: "Perhaps the most far-reaching is Senate Bill 382, which will require cities to create land-use plans for future population growth and allocate space for more housing."
Relman also notes that another bill, SB 528, which would legalize the construction of accessory dwelling units, is also expected to pass the legislature soon.
The headlining bill, SB 323, achieves many of the statewide reforms modeled by states to the west, namely Oregon, Washington, and California. Given those precedents, it's notable that Republican legislators and advocates like the Frontier Group sold these zoning reforms as a rejection of "California-Style" zoning. A statement from Cotton on the Frontier Group's webpage dedicated to SB 323 reads "If we don't want Montana to become like California, we must address the strict California-Style zoning regulations in our cities before it's too late."
The somewhat confused political angle has not been lost on media outlets. "The deep red state of Montana is full of Republican YIMBYs, and they're using the time-honored bipartisan tradition of mocking California to alleviate their state's housing affordability crisis," according to an article by Eliza Relman for Business Insider.
A few days before the Legislature's approval of the package of bills, Ben Abramson wrote for Strong Towns about the fear of "California-style" zoning leading the political momentum for Montana's statewide zoning reforms.
For more on California's leading role, at both the state and local level, in paving the way for Montana's round of zoning reforms, see numerous entries on Planetizen's Zoning Reform tag. This isn't the first time Republican politicians have taken a YIMNY turn. The U.S. Department of Housing and Urban Development under the Trump administration also flirted with preemption of local control for the sake of housing development.
sources:
1- melk360.com ,Montana Passes Sweeping Legislative Package to Rescind 'California-Style-Zoning' ,2023-04-16 18:00:00
2- https://www.planetizen.com/news/2023/04/122638-montana-passes-sweeping-legislative-package-rescind-california-style-zoning?rand=493