Jailing the Planners for Failing to Prevent Hurricane Sandy!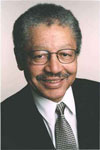 Jail the Planners for Not Preventing Sandy!

Summary :
Urban planner Ed Blakely has criticised professionals in his industry for failing to protect communities against climate change. He calls for planners to act in their communities to create places that can withstand tumultuous weather, as well as bolstering economic and social resilience. Blakely points to well-known high-risk coastal areas, where planners and city officials have approved developments, despite the potential for damage to be significant. He argues that planners should take a direct role in re-imagining and crafting communities for a severe weather era, with every city needing to undergo weather and habitat risk analysis. Communities should be re-designed, so that they can become self-sufficient in energy, water and food in times of crisis.
Description :
Ed Blakely criticizes the planning profession for failing to protect communities from the impacts of climate change. He challenges planners to create cities that are resilient to physical trauma while supporting economic and social stability.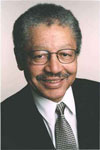 Blakely argues that planners and city officials approved developments on the New York, New Jersey, and Carolina coasts in areas of known high risk before Hurricane Sandy hit the East Coast of the United States on October 29, 2012. He points out that the potential impact of Sandy was well-known even before it hit the coast, and planners had a responsibility to avoid developments in areas of high risk. He suggests that planners should be held accountable for allowing and promoting developments that put communities at risk.
Blakely contends that planners need to take more responsibility for protecting communities from the risks of severe weather. They need to reimagine communities for the era of resilience and adaptation and to lead community risk analyses for every city. Planners should also focus on reducing auto dependency and re-planning for energy, water, and food self-sufficiency in times of crisis. This will include designing buildings that can capture and store bio mass, sun, and wind energy, as well as recycling fresh water.
Blakely believes that building communities that are tolerant and socially cohesive is key to cultivating the resilience necessary to confront our future challenges. He believes that this will allow all Americans to work together to pursue happiness.
---
Edward J Blakely is an honorary professor of urban policy at the University of Sydney. He was Executive Director of Recovery in New Orleans (2007-2009). His book My Storm: Managing Recovery in New Orleans in the Wake of Katrina, (Univ of Pennsylvania Press, 2011) recounts his experiences in New Orleans and other disaster recoveries.
sources:
1- melk360.com ,Jail the Planners for Not Preventing Sandy! ,2012-11-05 23:00:00
2- https://www.planetizen.com/node/59142?rand=493