Former Landfill Doubles as Public Park, Energy Producer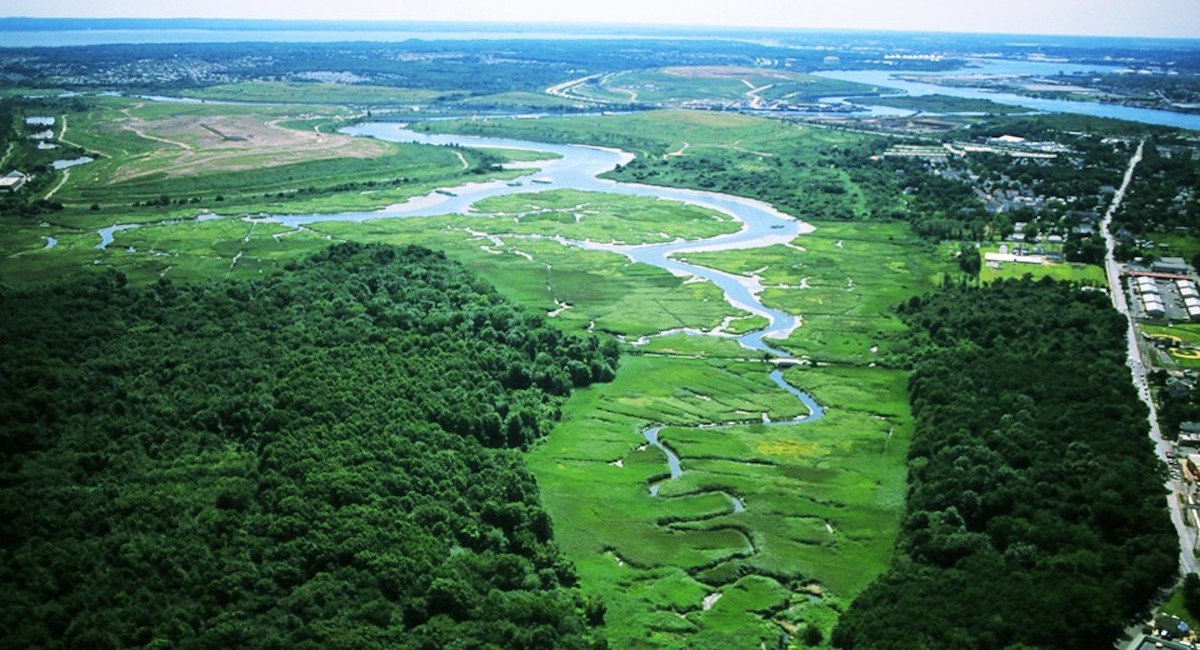 Once the world's largest dump, Freshkills Park now offers new city park space and powers local households with biofuel.
Last weekend marked a key moment in the transformation of "the world's largest dump" into a public park with the opening of North Park in Staten Island's Freshkills Park, writes Leslie Kaufman in Bloomberg Green.
The former landfill, which at its high point received 29,000 tons of trash daily, has been undergoing restoration since it was shut down by the city in 2001.
As Kaufman explains, the process of making a landfill site safe is complex. "Garbage compacts, creating shifting surface conditions. In North Park, the trash has been sculpted into four hills arranged around a tidal creek open for kayaking. There are roughly six layers of soil, sand and plastic lining on top of the garbage to prevent toxic leaks, including a vent layer, which moves any escaping landfill gas—a combination of carbon dioxide and methane—into pipes."
Around the United States, over 500 landfills have been converted to energy projects that convert methane and other gases to fuel, and Freshkills is one of them. "The city sells 1.5 million cubic feet of this treated biogas to the local utility, which distributes it to Staten Island homes for cooking and heating."
sources:
1- melk360.com ,Former Landfill Doubles as Public Park, Energy Producer ,2023-10-25 13:00:00
2- https://www.planetizen.com/news/2023/10/126106-former-landfill-doubles-public-park-energy-producer?rand=493