Plan for the Public Spaces of Boston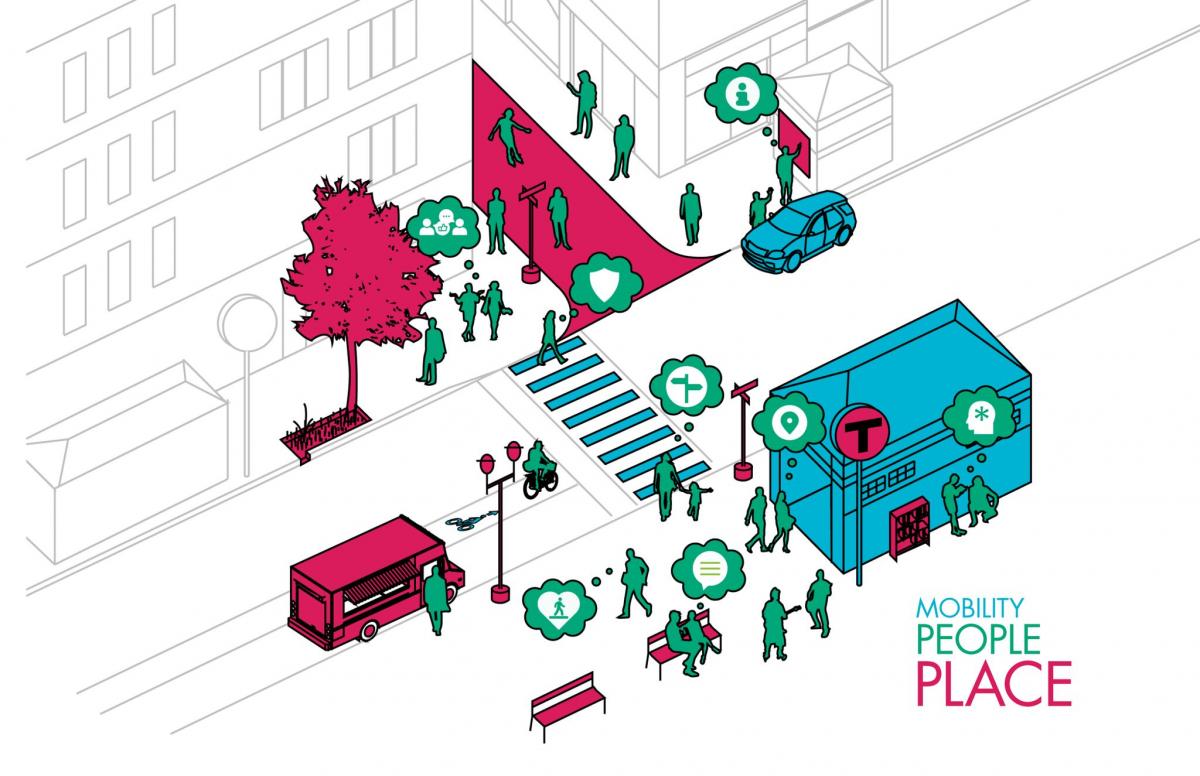 Boston Public Realm Plan

Summary :
Boston has adopted a public-private initiative called the Guide to Placemaking for Mobility, as part of the city's Go Boston 2030 plan, to create a new generation of communal third places across over 800 miles of roadway maintained by the Boston Transportation Department. The tool aims at developing cultural and civic public spaces, connecting infrastructure and transport funding with social, cultural and civic communities, aligning with a vision to see city streets as public spaces, allowing the scheme to empower both citizens and officials of all kinds. The Boston Public Realm Plan also commits to a range of tactical approaches to identifying which placemaking tools are best suited to individual communities.
Description :
When fragmented development and neglect for civic spaces leads to the loss of "organic community," the situation calls for a public realm that creates a new generation of "third places." Thanks to an innovative new Guide to Placemaking for Mobility, Boston can accomplish that across the more than 800 miles of roadway maintained by the Boston Transportation Department (BTD). The Guide to Placemaking for Mobility, a public-private initiative adopted by BTD as part of the city's Go Boston 2030 plan, offers a matrix of strategies and community-driven activities to reclaim streets for people.
As the guide points out, Boston's streets comprise hundreds of thousands of acres of publicly owned open space, many of which can be improved to make a real impact on neighborhoods. Sidewalks, plazas, and incidental excess space can often be transformed into vibrant cultural and civic places.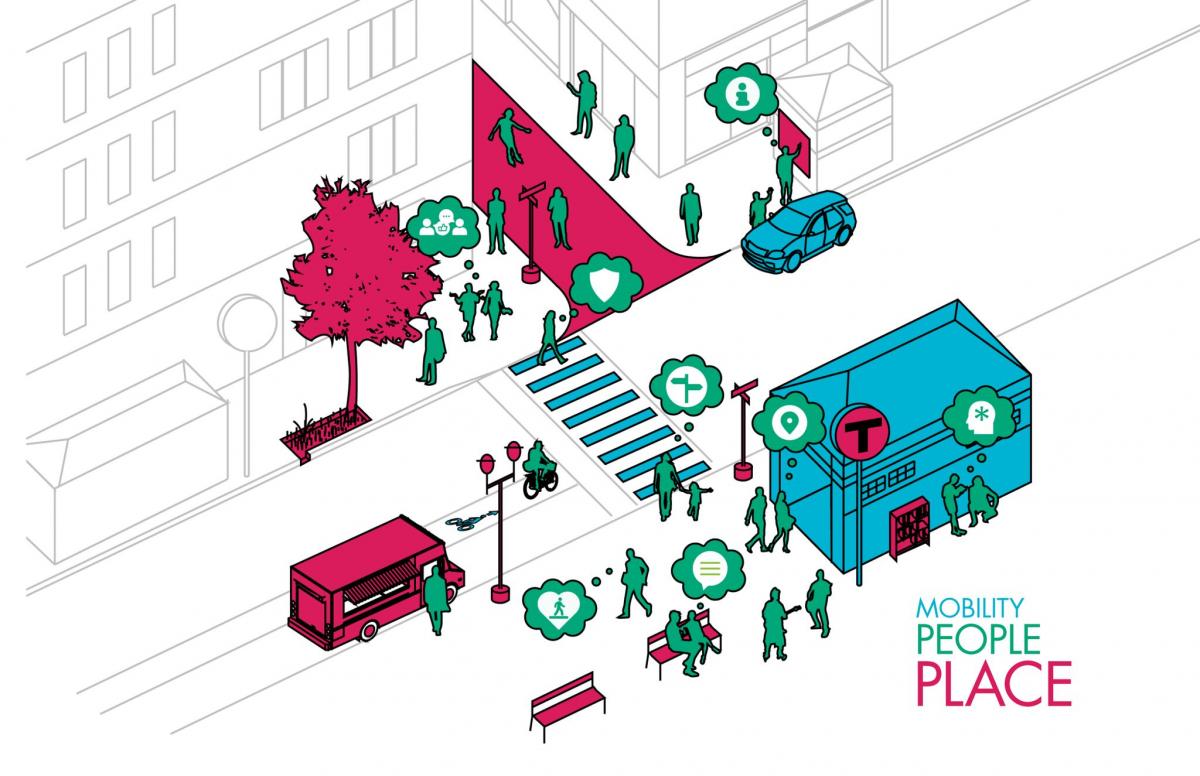 The guide connects "infrastructure and transportation funding with projects and design initiatives that do more than just incrementally help people get around—we're empowering ourselves to extend the impact of our investments into the city's social, cultural, and civic vitality of our citizens and visitors," says Chris Osgood, a member of the mayor's cabinet.
The tool ascribes a high value to places that encourage social exchanges and connections between people, cultural expression, and accessibility are valued by the new tool, which provides metrics to analyze success (e.g. does this place feel inviting, does it encourage social interaction?).
While a wealthy city, Boston has lower-income neighborhoods that have often been overlooked. This plan allows communities of all kinds to decide what placemaking tools are right for them. The guide also offers a menu of tactical approaches to test ideas quickly.
"This tool will enable us to implement as many as three major tactical urbanism projects this year that tap local creative talent, reflect our City's great diversity, and serve as a global model for innovative design and urbanism," notes Vineet Gupta, Director of Policy and Planning for BTD.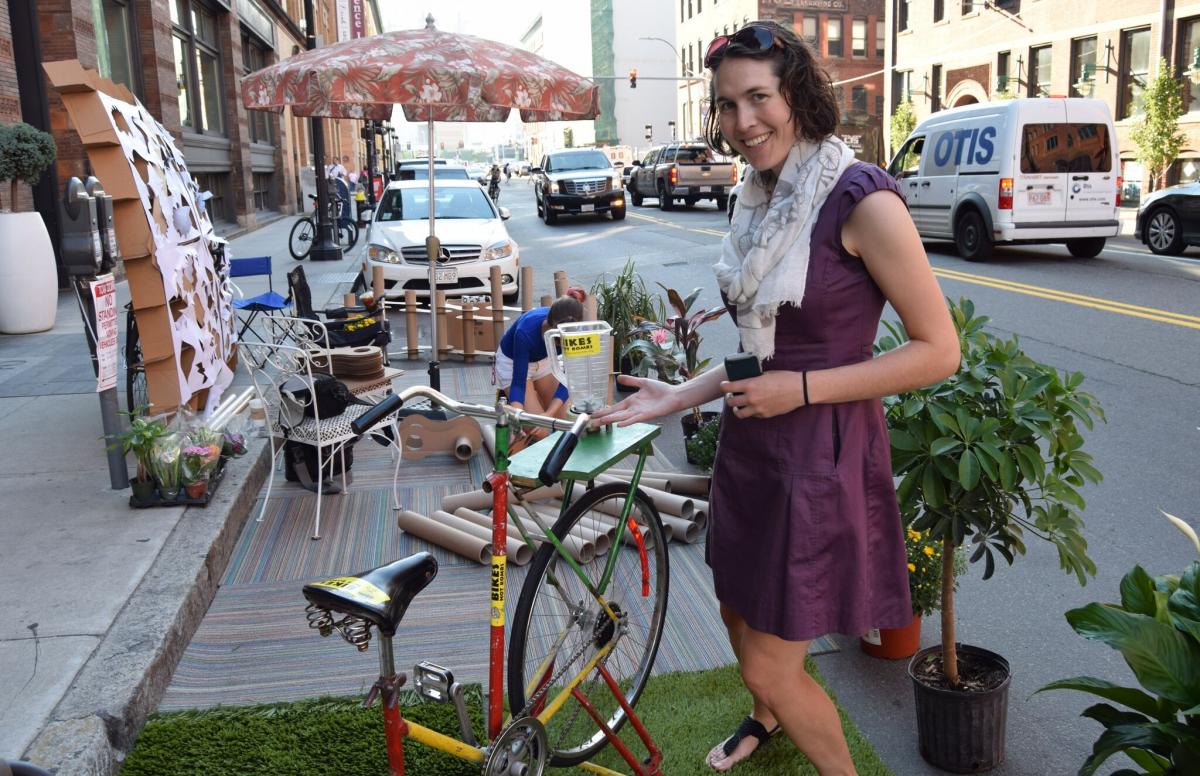 Widely recognized strategies like streetscape improvements, new plazas and greens, and traffic-calming techniques are bolstered by less well-known amenities including public games, workout stations, public art projects, community events, and pop-up elements like "parklets" and seasonal installations.
Above all, the plan commits to a vision of streets in cities as public spaces, rather than just pipes for mobility. This citywide guide empowers citizens and officials with the tools to knit together a large and diverse city.
sources:
1- melk360.com ,Boston Public Realm Plan ,2018-07-24 19:14:05
2- https://www.cnu.org/what-we-do/build-great-places/boston-public-realm-plan?rand=53